Software Developers / Mobile Apps / Websites / Custom Built Business Software
Delivering spatial
excellence for more
than 60 years!




Who we are
CONSULTING SURVEYORS ESTABLISHED 1957
Degotardi, Smith & Partners are consulting surveyors who specialise in small scale residential to large scale infrastructure projects. DSP continues to provide professional services from inception of project to completion.
Who we are
CONSULTING SURVEYORS ESTABLISHED 1957
Degotardi, Smith & Partners are consulting surveyors who specialise in small scale residential to large scale infrastructure projects. DSP continues to provide professional services from inception of project to completion.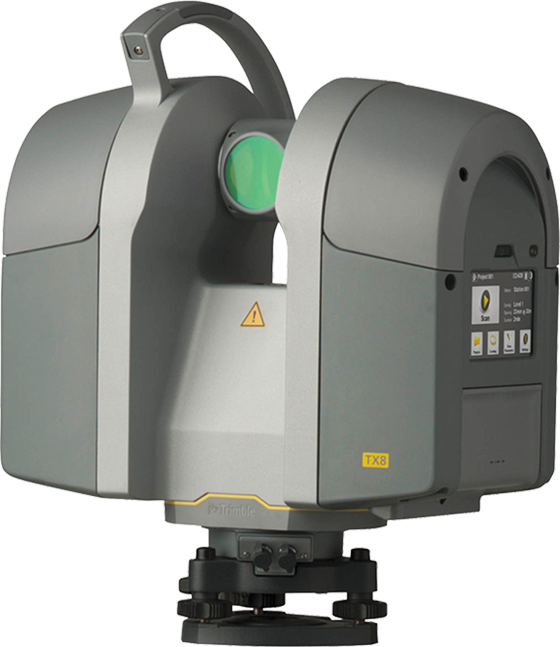 3D Laser Scanning
3D Laser scanning is a technology used to capture extremely accurate measurements by measuring distances with lasers. The laser scanning instruments are capable of measuring up to a million points a second, combined with powerful processing software to produce highly accurate "point clouds". Some of the benefits and features of 3D laser scanning include:
Modern survey accurate laser scanners, including Trimble TX8 HD scanner and Trimble SX10 scanning station
TX8 capable of capturing 1,000,000 points per second up to 240m from instrument standpoint
Full 360 degree scans in as little as 2 minutes
High Dynamic Range photography
Delivering industry standard point cloud files (Autodesk ReCap, .e57, .las etc.)
Ideal solution for capturing high detail in remote or hazardous environments (Electrical sub-stations, bridges, roads, rail etc.)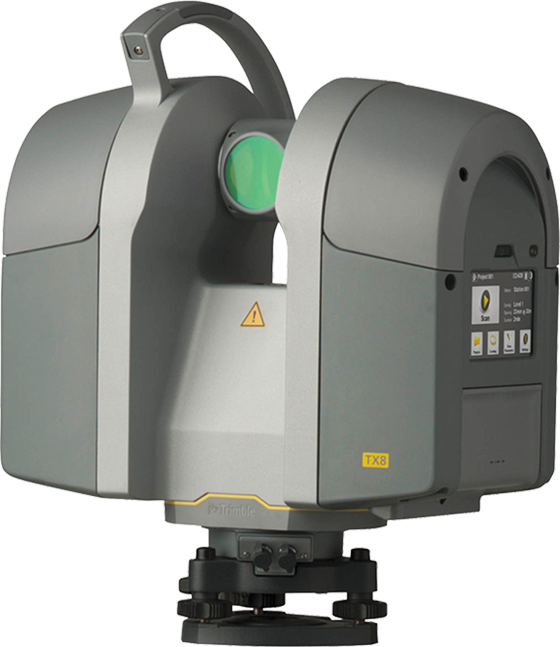 Cadastral Surveys
Cadastral Surveys relate to surveys of the land and specifically the location of the boundaries. These surveys are a key part of the framework by which Land Titling in NSW is based. Cadastral surveys are to be undertaken by a Surveyor Registered under the Surveying and Spatial Information Act 2002.
Types of Cadastral surveys include:
Subdivision:- Dividing land into smaller parcels of land

Consolidation:- Consolidating multiple parcels into one Lot

Acquisition:- Acquiring land for a specific purpose. Acquisitions are carried out by Statutory Authorities.

Delimitation:- Confirming deed dimension of Old System parcels being brought under the Real Property Act.

Easements Creation:- Creating rights over land in different ownership.

Lease Purposes:- Where the lease area is related to the Cadastral boundaries.
These surveys involve the lodgement of a Deposited Plan at Land Registry Services (LRS) prepared by a Registered Surveyor. Upon registration of the Deposited Plan, LRS guarantee the legal boundaries of the subject land. Other forms of Cadastral surveys include:
Identification Surveys: - Due diligence survey usually requested for property transactions.
Boundary Marking: - Placement of an approved boundary mark to identify the land boundaries.
Cadastral surveys underpin land held under freehold or leasehold title. The majority of land ownership in NSW is held under freehold title and can include land held under Torrens Title, Old System Title, Strata Title and Community Titles. Government Land can be held in name of the individual department or may still be Crown Land.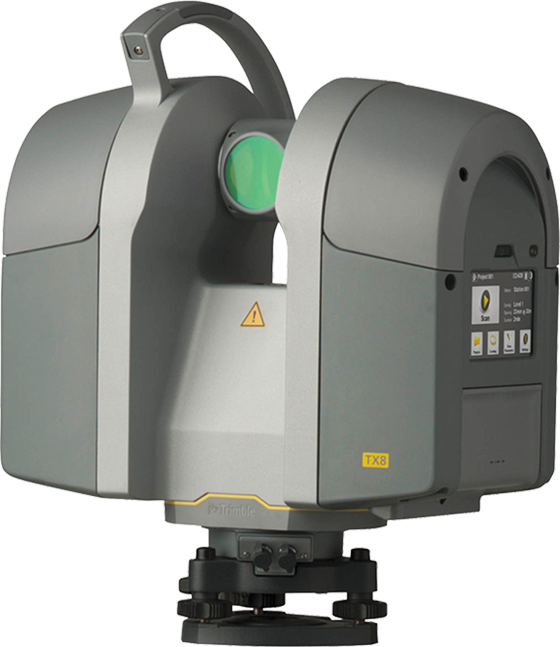 Engineering Surveys
DS&P has a rich history in providing surveying services within the construction industry. With strict adherence to our Integrated Management System (IMS), quality, reliability and accuracy is assured.
DS&P offer a wide range of support for construction projects from small scale residential to large scale infrastructure projects. The different types of engineering surveys include:
Building and high-rise setout

Road and civil setout

Rail track and turnout setout

Volumetric surveys

As-built surveys

Monitoring surveys

3D laser scanning
With no job being too big or too small, DS&P will meet the needs for all your engineering projects.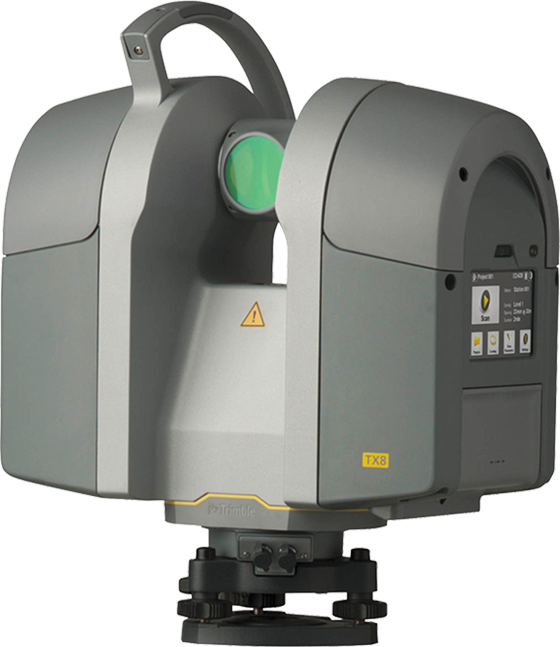 Topographical Surveys
Topographic surveys are performed to assist in land development and analysis, whether it be for a design of new subdivision, drainage study, development application for council or a multitude of many other civil related projects.
Typically, a developer or designer will ask for a topographic survey of a parcel of land to show what features, natural or man-made are present. Most topographic surveys generally provide the vertical datum to Australian Height Datum (AHD) and the horizontal datum to either local (site) or state grid such as Map Grid of Australia (MGA).
Topographic survey plans will show details such as reduced levels (RL's), contours, boundaries, easements, site areas, vegetation features, buildings, utilities (pits, valves, lids, vents etc.) and any other visible improvements on the land. Typically, discussions between the client and surveyor will exactly define the scope and amount of detail required to complete the survey.
DS&P can deliver the survey information in a variety of formats including 2D or 3D AutoCAD (.dwg), PDF, 12d, point cloud data (.rcp, pts, las, e57 formats).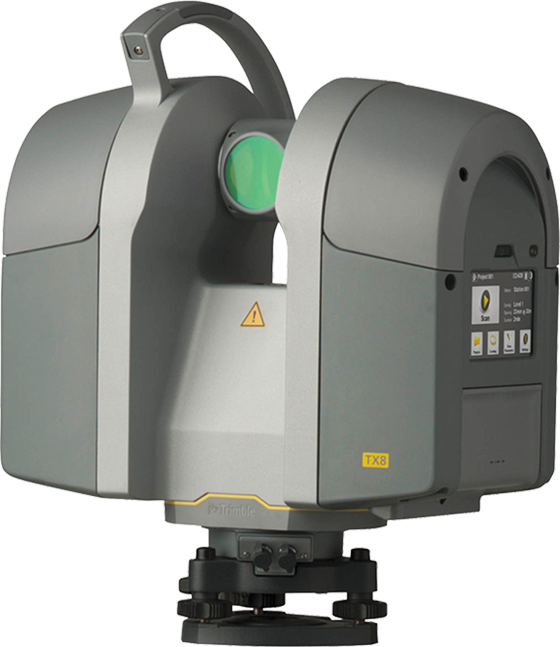 Control Surveys
Control surveys provide the horizontal and vertical positions of points and form the basis of most surveying projects. They provide the standard of accuracy for any subsequent surveys. Control surveys include:
GPS / GNSS control surveys

Trigonometric

Photogrammetric

High precision digital levelling
DS&P has a long history of undertaking control surveys for numerous government bodies (TfNSW, Sydney Trains, RMS, Ausgrid) and private organisations. Some types of projects where DS&P has completed control surveys include:
Topographic road surveys for Ausgrid to aid in design of new electrical supply routes (surveys > 10km in length)

GNSS surveys to establish localised control networks for the design and construction of railway bridges in remote locations throughout the state

High precision horizontal & vertical control networks for railway projects, including Sydney Metro and New Intercity Fleet projects

Establishment of horizontal & vertical control networks for RMS road projects
DS&P has developed in-house software to compute the field measurements to perform rigorous least squares adjustment calculations using traditional traversing and levelling methods along with GNSS observations. The adjustment calculations are essential to providing accurate and reliable control points.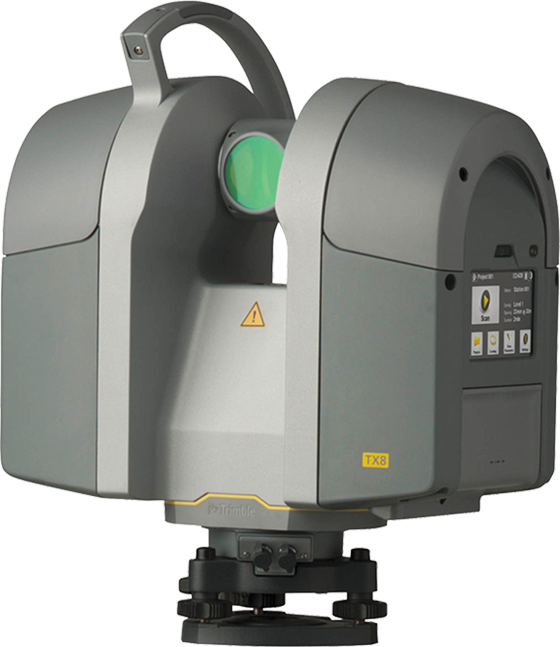 Data Capture
Data capture surveys are primarily used by Government departments to manage and oversee their assets. Data capture takes the form of Field Data Capture and Asset Data Capture.
Details that form part of a Field Data Capture include:
Positioning of buildings and structures within the title boundaries of the property. Playgrounds, access roads and covered ways are included on the overall site plan.

Measurement of each room within structures. A room number is assigned to each room.

Collection of room data including room use, floor and wall finishes and heating and cooling devices

Photos of assets
Field Data Capture surveys have primarily been carried out for the Department of Public Works who manage asset information for the Department of Education (DET). The data provides DET with a data base at all the Primary and High Schools as well as TAFES in NSW allowing the Department to provide appropriate infrastructure for each institution's needs.
Asset Data Capture is a newer form of data collection which allows the asset owner to forecast future maintenance and budget requirements. Details that form part of an Asset Data Capture include:
Roof surface area including downpipes and roof anchor points

Building fire systems, emergency lights and smoke detectors

Power points, data points, lights and fittings

Potable Water tanks, taps drinking fountains and Thermostatic Mixing Valves

Heating devices
Asset Data Capture is progressively being introduced into departments overseeing large asset portfolios and will form part of the digital engineering / management of such assets.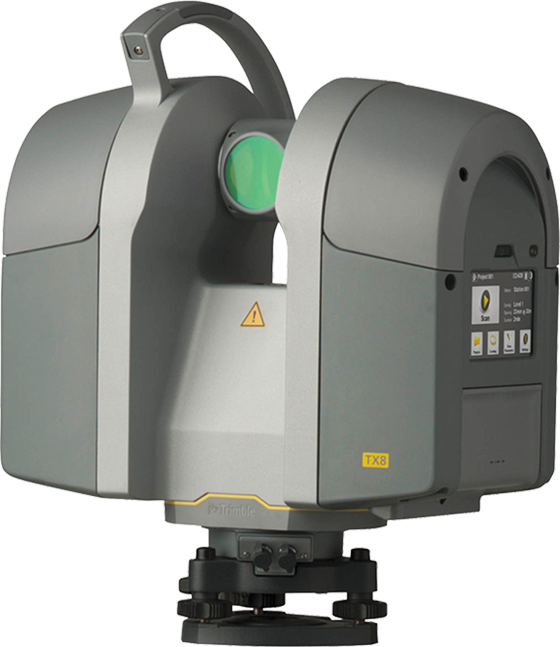 Railway Surveying
DSP is a member of the Sydney Trains Engineering Design panel for Survey and Electrical (Panel 28A) which provides specialised surveying services for the rail industry. With over 35 years experience on track, DSP can provide survey services for all rail applications with a commitment to safety and delivery of services within a timely and cost effective manner.
The practice is represented by a high ratio of partners to salaried professional staff, thus ensuring high professional standards and partner availability to clients. It is the objective of DSP to achieve a high level of customer satisfaction and are continually looking at new and innovative ways to complete jobs in a safe and more efficient manner. The growth of the practice over the past six decades has been built on a reputation for reliability and dedication to the project at hand.
The many types of suveying services provided within the rail corridor include:
DSS Surveys

Bridge Renewal Surveys

Cadastral Surveys

Topographic & As-Built Surveys

Monitoring

Track & turnout Installation

3D Laser Scanning

Control Surveys

Track & Overhead Wire Surveys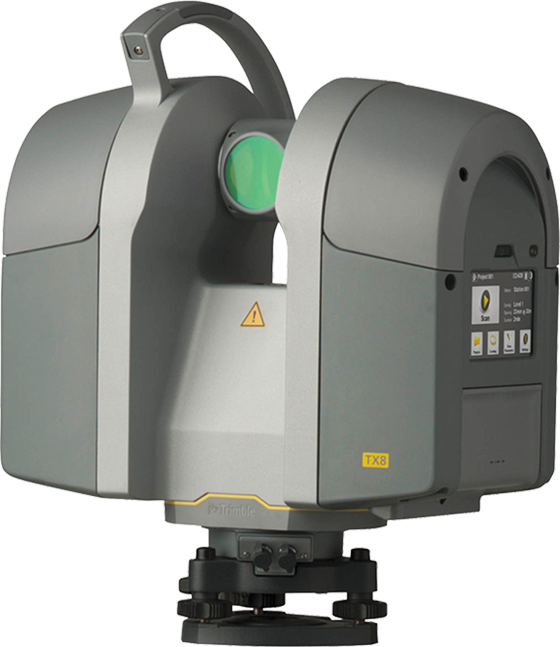 Monitoring Surveys
Monitoring surveys provide a precise method of surveying to identify features or structures which may move or possibly move due to human activity such as excavation or underground boring or from natural ground movement and settlement over a period.
Examples of types of monitoring surveys carried out by DS&P include:
Road surface monitoring

Rail track monitoring

Building wall / floor monitoring

Settlement monitoring
The benefits of adopting a monitoring solution are:
Provides accurate and reliable data

Confidence in identifying and applying corrective measures

Prevents accidents or unnecessary remedial works through monitoring process
Depending on the site conditions and constraints, a variety of methods may be available to provide the accuracy and cost requirements. Such methods may include high precision digital levelling, conventional total station measurements, 3D laser scanning or 3D metrology techniques. DS&P will be able to provide solid and constructive advice to meet the requirements for any project.
Precise Surveys
Do you have a project that requires submillimetre measurements? Do you need to verify as-built dimensions of structures to high accuracies? If so, DS&P will be able to assist. Using state of the art 3D Metrology equipment, DS&P in conjunction with their partners can provide solutions to meet your high accuracy needs.
DS&P has experience in using high precision digital levels, precise theodolites / total stations, high precision subtense bars and 3D absolute laser trackers.

Marine Piling – Barangaroo
The construction of Sydney's newest harbourside residential and commercial district, Barangaroo has provided additional berthing space for ferry services from the Parramatta River and the lower north shore.
Based on Degotardi Smith and Partners experience and expertise in marine piling we were able to apply real time solutions to a complex and intricate project. Throughout the construction design issues, such as pile clashes, were discovered prior to installation resulting in cost and time savings for our client.
Client: Brady Marine and Civil I Project Value: $59M
New Intercity Fleet Maintenance Facility – Kangy Angy
The NSW Government is delivering a New Intercity Fleet to replace the existing fleet servicing the Central Coast, Newcastle, South Coast and Blue Mountains regions. DSP has provided surveying services from the conceptual design stage through to the construction phase of the facility. DSP has provided a Survey Manager and up to 5 field teams to support the construction works covering all components of the facility. State of the art technologies have been utilised on the project to provide a seamless flow of data from the designers through to survey staff.
Client: John Holland I Project Value: $300M

Knapsack Gully Underbridge
The Knapsack Gully underbridge located between Emu Plains and Lapstone is an eight-span brick arch bridge. The bridge was constructed in 1912 and is one of the longest brick arch bridges in the NSW rail network.
To help facilitate the preparation of assessment and design drawings, DSP was engaged to produce a survey accurate high definition 3D point cloud and Revit model for the existing bridge.
Client: AECOM

Burtenshaw Scoufis Architecture Interiors
The University of Sydney recently constructed a high capacity vertical reaction wall and strong floor at their structural laboratory testing facility, enabling their partners to test large scale timber samples, reinforced concrete and steel structures up to 20m in length and 8m wide. The reaction wall has a 2 meganewtons horizontal load to facilitate advanced structural testing, supported by one of Australia's largest strong floor structures.
Without the use of innovative techniques and modern precise measuring equipment, the desired accuracies would not have been achieved. DSP's commitment to providing a solution for our client in a cost effective and timely manner gave our client increased confidence of DSP's capabilities and performance on this project.
Client: Burtenshaw Scoufis Architecture Interiors
Previous
Next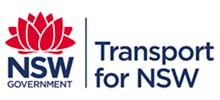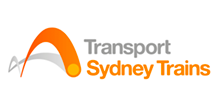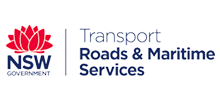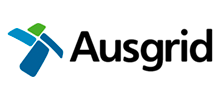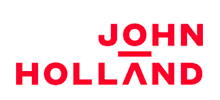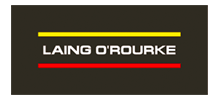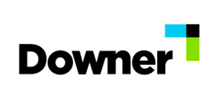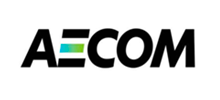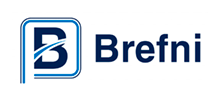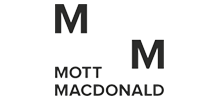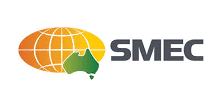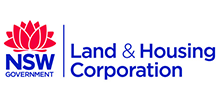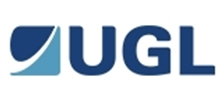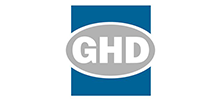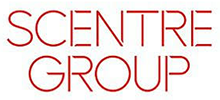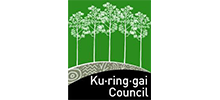 Let's talk
about your new project

Degotardi, Smith & Partners are consulting surveyors who specialise in small scale residential to large scale infrastructure projects. DSP continues to provide professional services from inception of project to completion.



Our company
DEGOTARDI, SMITH & PARTNERS
Consulting Surveyors
1/9-11 Bridge Street
Pymble 2073
NSW
Australia

PH / +61 2 9440 1100
EMAIL / [email protected]